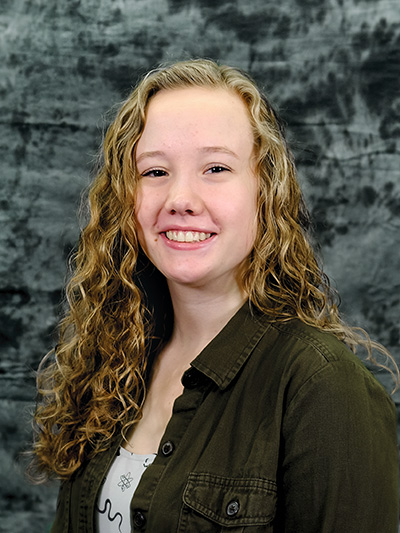 An internship in Dr. William Powell's lab while she was still in high school sparked Kyra LoPiccolo's love for genetics and biotechnology.
LoPiccolo is now a freshman at ESF and a student assistant for the American Chestnut Research and Restoration Program. She assists with plant tissue culture transfers, prepares media, and assists with potting and greenhouse maintenance.
"I've been following the project for years," she said, "and it's an honor to be part of the undergraduate team."
Coming to ESF was like coming home to LoPiccolo.
"Ever since I interned here in high school, ESF has felt like home. I remember walking into Illick Hall for the first time and feeling an overwhelming sense of relief that I had found my place in the world."
ESF is also her father's alma mater. "While I don't plan to follow exactly in his footsteps, it's amazing that we get to share that connection," she said.
LoPiccolo has a special message to the donors who are helping advance her studies.
"Thank you for helping to make my education possible. It's an honor to be recognized for the hard work I put into my schooling, and I don't intend to put your money to waste. I want to continue to hold myself to the same standards that got me this scholarship. I want to use my time at ESF to learn more about genetic engineering and conservation in hopes I can develop plants that will aid the environment and protect it for future generations to enjoy. Thank you for helping me on the path to achieve those dreams."