Office of Development


Liam Donaher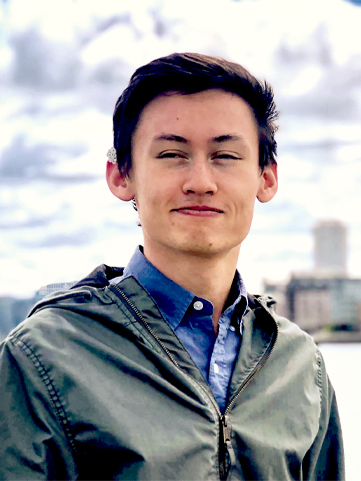 A scholarship honoring the founder of the landscape architecture's Off-Campus Program played a vital role in Liam Donaher's experience in Copenhagen, Denmark.
George Earle founded the department's study abroad program on the belief that a more holistic view of the world would allow students to become better designers. However, living expenses for a semester abroad can add up quickly as students remain responsible for tuition and fees. The George Earle Scholarship, awarded to the senior LA student with the highest GPA in four years of design studios, is intended to assist during their Off-Campus Program semester.
"It was, without a doubt, the best three months of my life, and I learned a lot about my future profession as well as about myself," Donaher wrote in a thank you note to George Curry, Distinguished Teaching Professor Emeritus in landscape architecture and scholarship donor, "It is a scholarship like this which allows us to have such incredible experiences."
While in Copenhagen, Donaher, a 2019 graduate, studied the topic of enclosure and how the scale and arrangement of outdoor space can influence the perception of its safety and comfortability. "I ended up compiling my observations and analysis into a 50-page book and presenting it to the department upon my return home," he said. "The second objective of the semester was to immerse ourselves in a foreign place and see how design is impacted by the local culture and vice versa. This scholarship gave me the freedom to explore Copenhagen for three months without the thought of my bank account looming over my shoulder the entire time."
Donaher, a Massachusetts native, was also a National Scholarship recipient which not only helped him financially but reinforced his feelings that ESF was where he belonged. "Every year I received the National Scholarship, it was another reminder that the school I was attending truly cared about my success as a student, and would support me at the same level as my in-state peers."
Donaher now works for Stimson Studio, a landscape architecture firm in Boston, working on projects that help design better spaces in the community and make cities more sustainable and livable for everyone.