Carriage House
Perhaps the most impressive building given to the College by the Huntingtons is the stone Carriage House. Originally designed to house carriages and fine automobiles, it will become a conference center. While reflecting the rustic elegance of the Arbutus Great Camp, the Carriage House will contain state-of-the-art communications equipment integrated into separate teaching and meeting spaces.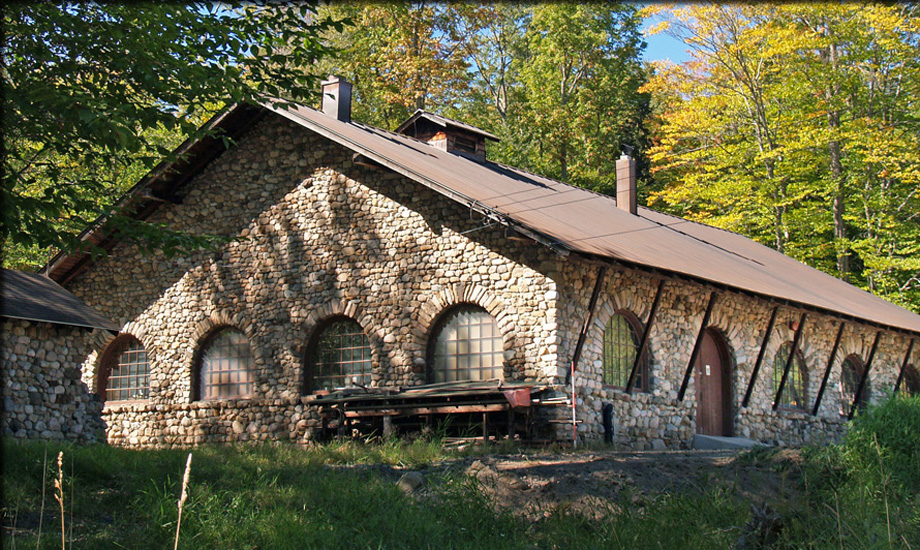 New Home for the ESF Biomimicry Lab
ESF will establish a biomimicry laboratory in the heart of the Adirondacks so faculty, visiting scientists and students can devise nature-inspired solutions for sustainability challenges.
The Biomimicry Laboratory at the college's Newcomb Campus will be an Adirondack home for ESF's Roosevelt Wild Life Station and the first biomimicry lab in a wilderness. It will be established through funding from a SUNY 2020 Challenge Grant that will be used to increase the wireless connectivity and data storage, analysis, and communication capacity of both the Newcomb Campus and a biodiversity data center. The facilities will link field and laboratory observations on flora and fauna to new and more efficient designs, materials and products.