SUNY ESF


Agroecological Restoration
RSC faculty are working to promote sustainable and novel food systems through restoration. Agriculture is a major impact on global ecosystems and because critical systems of energy, water, soils, land use, and transportation intersect through food systems, it is one of the most strategic points for developing integrative approaches to restoration of cultural-ecological systems.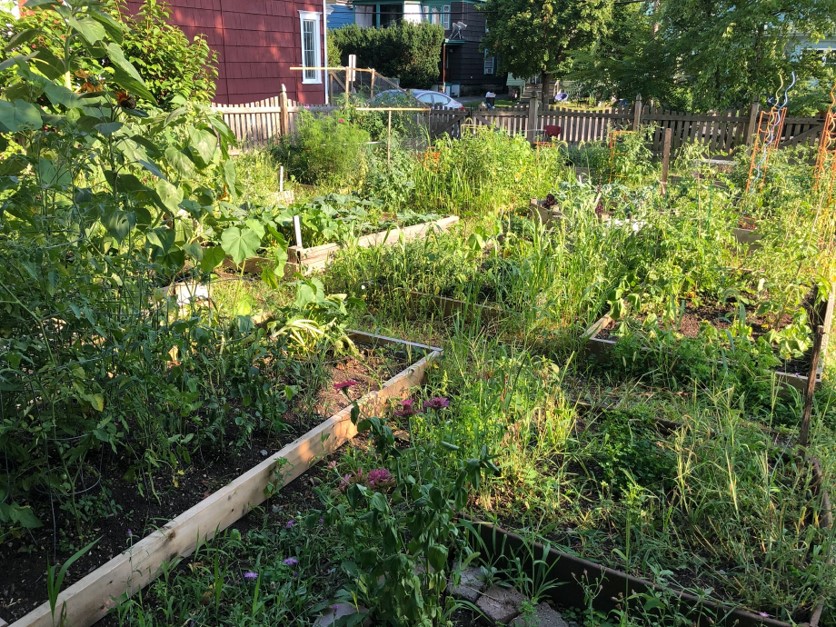 Garden plots in Westcott Community Garden in Syracuse, NY (photo courtesy of Asmita Das)
Syracuse Urban Food Forest Project
ESF Professors Stew Diemont, Matt Potteiger and Don Leopold, in collaboration with Professor Anni Bellows at Syracuse University, are developing an urban food forest project in Syracuse, NY.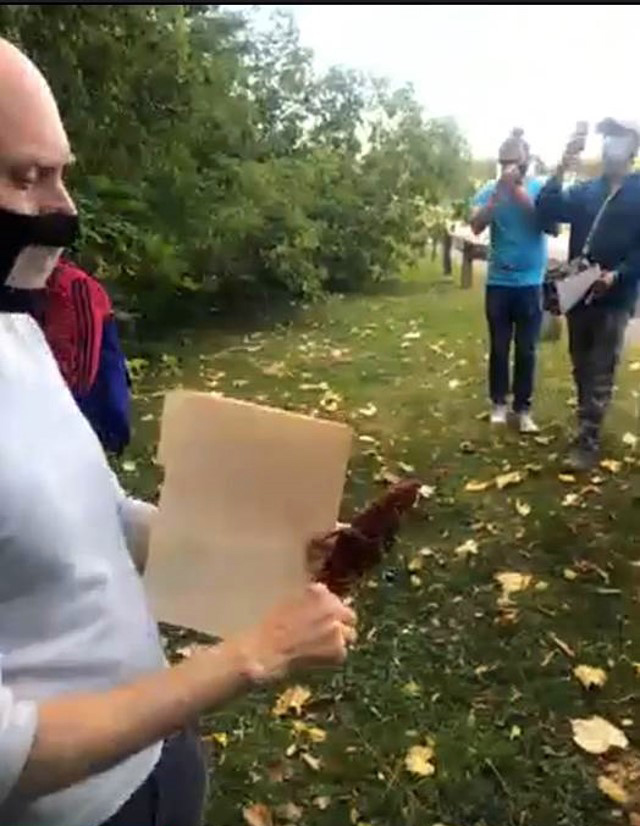 The Food Forest group recently hosted a 'Virtual Forage Walk' for the public. Matt Potteiger (above) is in the field showing off a staghorn sumac berry cluster.
A food forest is an agricultural system that mimics a woodland ecosystem by substituting edible trees, shrubs, perennials and annuals for non-edible forest plants. Fruit and nut trees make up the canopy, while berry shrubs, edible perennials and annuals make up the understory. Food forests are relatively low maintenance, resilient, productive agricultural systems, capable of meeting significant portions of the caloric and nutrient needs of large numbers of people on relatively smalls amounts of space. The goal of this project is to develop a climate change resilient urban food forest system that connects neighborhoods and business development to ecosystem services and food security objectives, while reducing runoff from urban areas into local streams. Project partners include the Syracuse City Departments of Parks & Recreation and Business & Community Development, Onondaga Earth Corps, Brady Faith Farms, Baltimore Woods, and the Syracuse-Onondaga Food System Alliance.
RSC Student Research Awards for Agroecological Restoration
Biocultural Restoration through Urban Community Gardens - Evaluating Synergies in Ecosystem Services
M.S. student Ashmita Das (Department of Environmental Science) is working with Professors Stewart Diemont and Theresa Selfa to draw connections between biological and sociocultural benefits in urban gardens.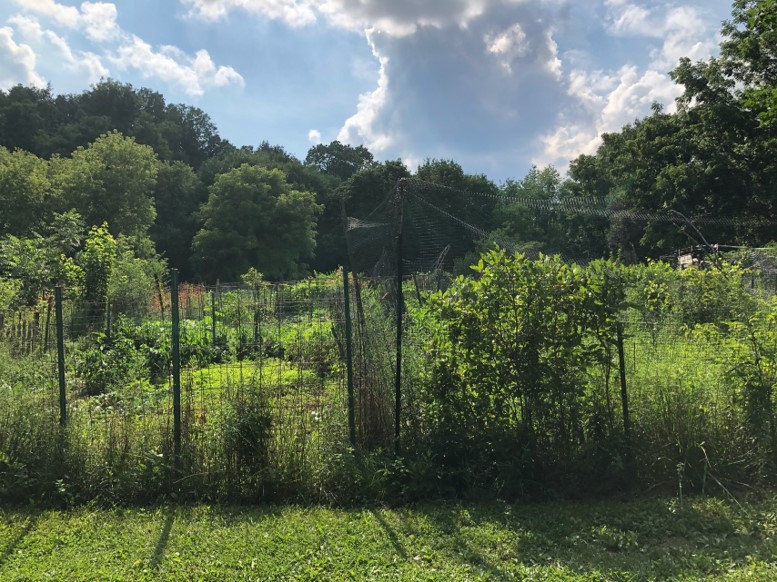 Photo (Ashmita Das): Morningside Community Garden in Syracuse, NY
Community gardens are an increasingly important feature of the urban landscape, providing a wide range of cultural and ecological benefits including food provisioning, increased plant and pollinator biodiversity, educational opportunities, community building, and an opportunity to connect with nature. This project combines surveys and interviews of community gardeners with field measurements of plant biodiversity and food provisioning capacity in order to explore the potential of small-scale urban agriculture to revitalize the relationship between humans and nature in cities. We expect that increases in cultural ecosystem services - the nonmaterial benefits that people obtain from ecosystems, such as recreation, intellectual development, or aesthetic experiences - may improve the capacity of a garden to provide ecological benefits, by encouraging environmental stewardship and facilitating the establishment, communication, and retainment of sustainable gardening practices. Studying this relationship between sociocultural benefits and ecological outcomes can help inform future restoration projects and adaptive management plans for urban food systems.