SHARE:
Research
Tissue Culture and Transformation
Plant tissue culture (micropropagation) is a method of propagating plants asexually in aseptic conditions. The four main steps of micropropagation are establishment, multiplication, rooting and acclimatization. An additional step, regeneration, is needed for embryo tissue culture.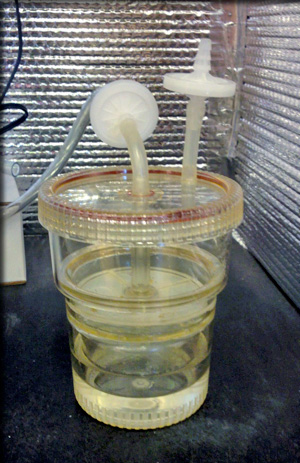 The Search for Blight Resistance-enhancing Genes
To enhance blight resistance in the American chestnut tree, we are studying several gene products, regulatory regions of genes to control expression (promoters), and the possibility of combining two or more genes (called stacking or pyramiding) for better and more sustainable resistance.
Demo of Blight Resistance
View time-lapse video of a small-stem blight resistance assay demonstrating the high level of blight resistance in two of our new transgenic American chestnut trees.