Office of Development


Siobhan Scully '26
Siobhan Scully believes that if people were better informed about their impact on the natural world, they would be more inclined to take action on the climate crisis. That belief motivates her passion for environmental education, whether through writing or policy.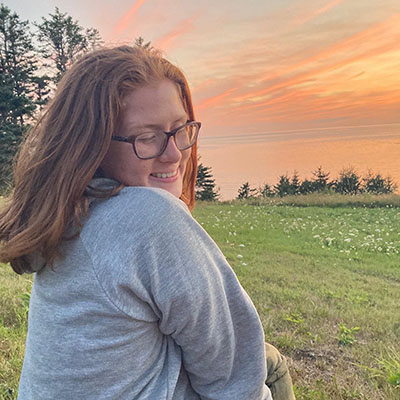 "I think most people know there's a problem and something needs to be done. It's more a matter of knowing that the problem comes from all corners of the systems we have in place," Scully asserts.
Scully is in her second semester at ESF after taking a gap year. Above all, she appreciates the focused approach at ESF. "A lot of bigger schools have environmental studies and an environmental science major, but I believe I'm getting a much better education being at a specialized institution," she says.
She also appreciates the resources that ESF offers regarding internships, outreach, and research. She's already lined up an interview for an internship and is actively investigating opportunities in environmental justice.
But most of all she appreciates the people at ESF. "It's really great being around like-minded people. I feel a lot more seen, a lot more heard, and a lot more welcomed. It just feels really great being with people who have a deeper understanding of our standing as humans in the natural world."
Scully sees the wider picture of giving. "I'm grateful for my scholarship because it makes my education and my career a lot more accessible to me. I'm not only speaking for myself when I say that. There are a lot of kids who wouldn't be here without scholarships. So I send a lot of gratitude to the donors."