Great Lakes Research Consortium


Saint Lawrence River - Governors Island, NY
Description
The Thousand Islands Biological Station (T.I.B.S.) Observing System is located on Governors Island in the upper reach of the St. Lawrence River near Clayton NY. The observing system currently reports meteorological conditions from sensors located on the roof of the main house approximately 50 feet above water level. Real time water quality monitoring is currently under development and will be made available as it comes online.
The system is maintained and operated by the SUNY, College of Environmental Science and Forestry. Funding for this site comes from the Great Lakes Research Consortium, the Thousand Islands Biological Station and SUNY ESF.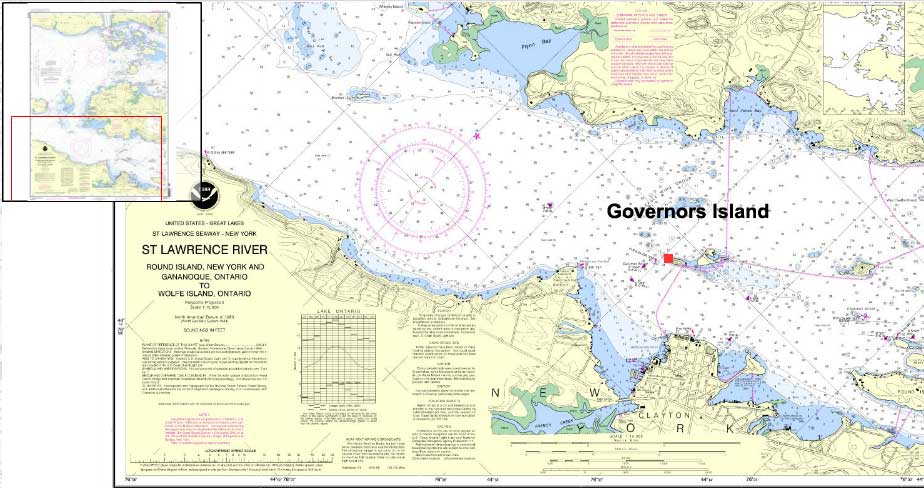 Source: NOAA online Chart viewer
Disclaimer: Data published on this website is not intended to be used for navigational or operational purposes. Due to atmospheric or other conditions, latest data may not be available.