SUNY ESF


Electric Grounds Equipment
Enjoy the relative quiet of electric grounds equipment on the Syracuse campus, and increasingly, at all of ESF's campuses throughout NYS! We hope to replace our traditional gas-powered zero turn mower with an electric version in the near future. Staff use the following electric equipment to maintain many campus spaces:
Leaf blowers (hand held and backpack)

String trimmers

Pole saw

Hedge trimmer

Push lawn mowers

Chainsaws

Snow blower

Snow shovels
This transition to electric power equipment provides numerous benefits to campus, including reduced noise and air pollution, decreased stress on equipment operators and reduced fossil fuel usage.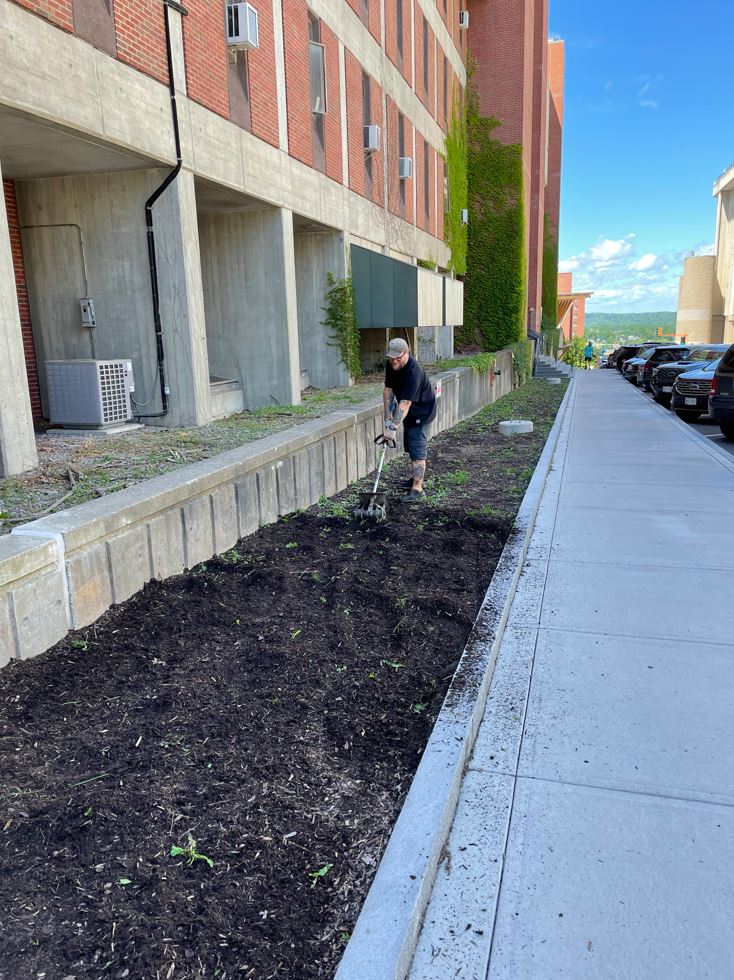 A member of the grounds team tills a landscape bed with an electric multi-tool to prepare for planting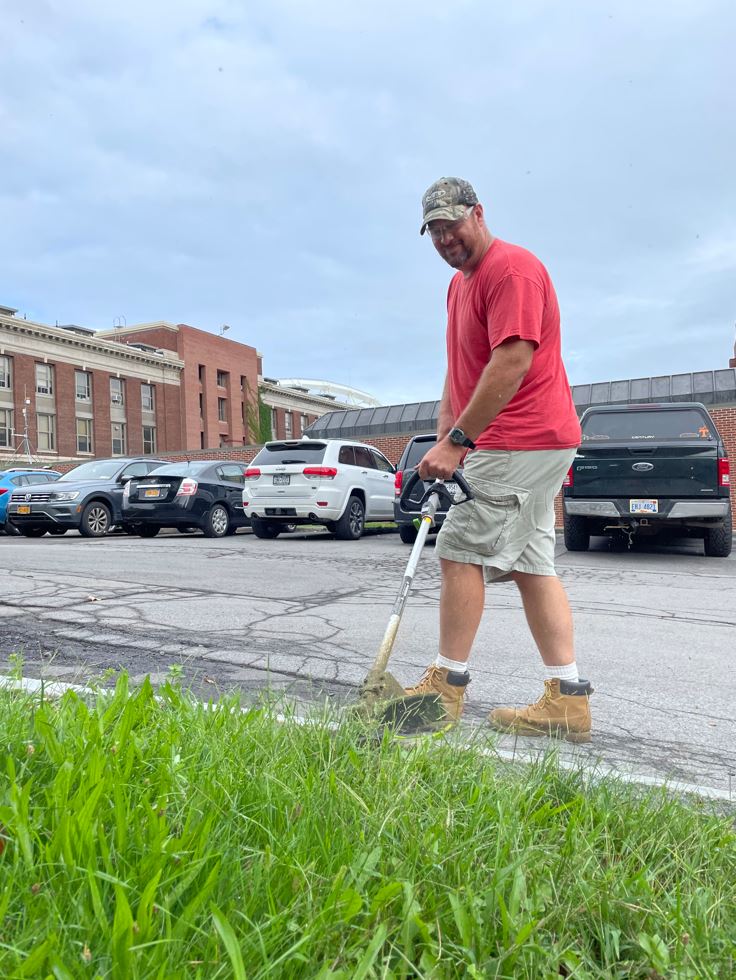 Our Grounds Supervisor uses an electric string trimmer to edge a curb