Buildings
ESF operates as a multi-campus institution. Our campuses include approximately 1 million square feet of facilities, across 186 buildings, located on 25,000 acres of land. Visit the ESF Campuses page for general information about our different campuses, field stations and buildings.
Check out our Virtual Sustainability Tour to learn about specific sustainability features that can be found throughout our Syracuse campus building and grounds! Our Office of Sustainable Facilities & Operations page gives a high level overview of buildings located on the Syracuse campus.
While many students participate in outdoor labs and field trips, most people spend the vast majority of their lives indoors. We recognize that fact and strive to operate and maintain buildings that are healthy and safe and have a minimal environmental impact. Some highlights of these efforts are listed below.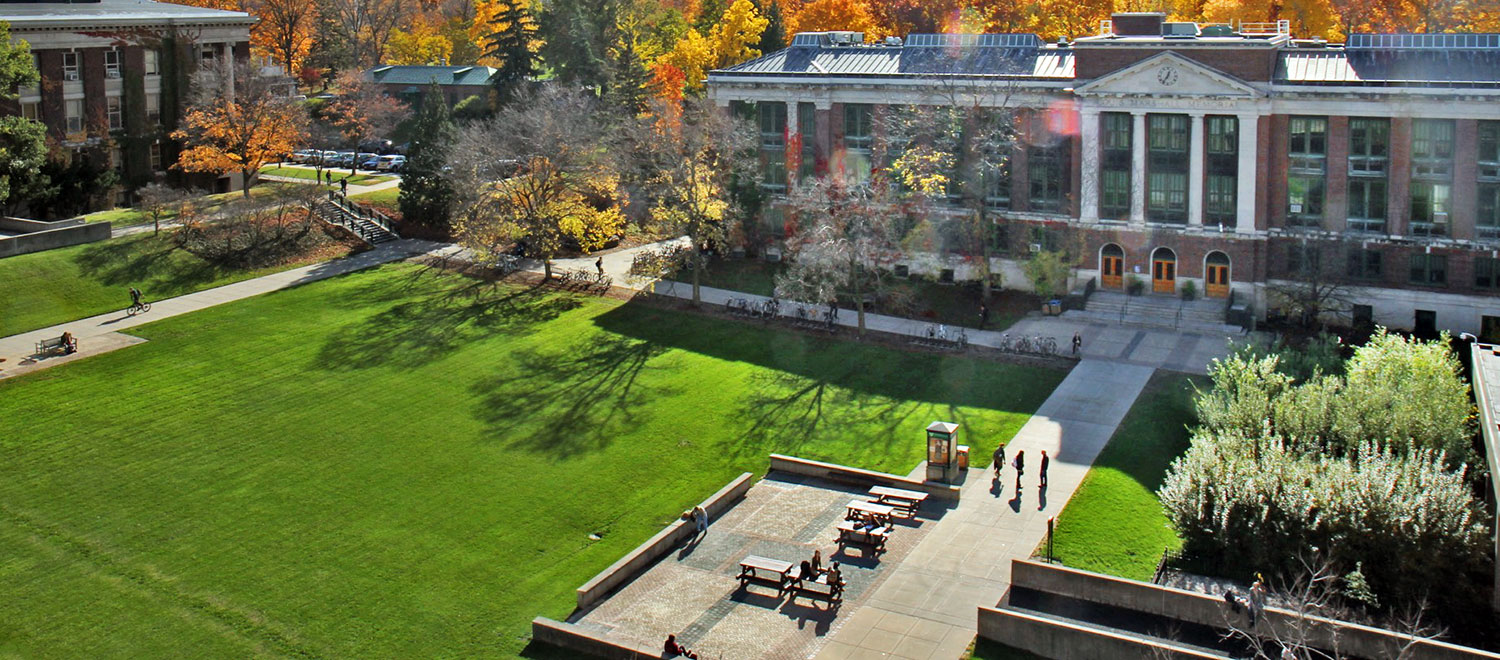 Aerial view of ESF's quad, including the Moon Library patio, Marshall Hall and a portion of Bray Hall
Certifications
We participate in several national certification programs to ensure that our buildings are built, renovated and/or operated to the highest standards.
LEED: Leadership in Energy and Environmental Design is hosted by the U.S. Green Building Council (USGBC) and is the nation's preeminent program for the design, construction and operation of high-performance green buildings. Visit our LEED project page to learn more about LEED efforts and achievements at ESF.
TRUE: Total Resource Use & Efficiency is a program administered by GBCI. It is a zero waste certification program dedicated to measuring, improving and recognizing zero waste performance. Visit our TRUE project page to learn more.
WELL: A certification by the International Well Building Institute that uses an evidence-based roadmap to support the health and well-being of people using buildings. Visit our WELL project page to learn more about WELL efforts at ESF.