SUNY ESF


EV Charging Stations
ESF's Syracuse campus features a robust electric vehicle charging network of 18 ports. Charging stations (8 ports) located in Lot P22 are open to the general public 24/7. Stations located by the Physical Plant, Baker Laboratory and between Bray and Walters Halls are reserved for use by ESF Parking Permit holders.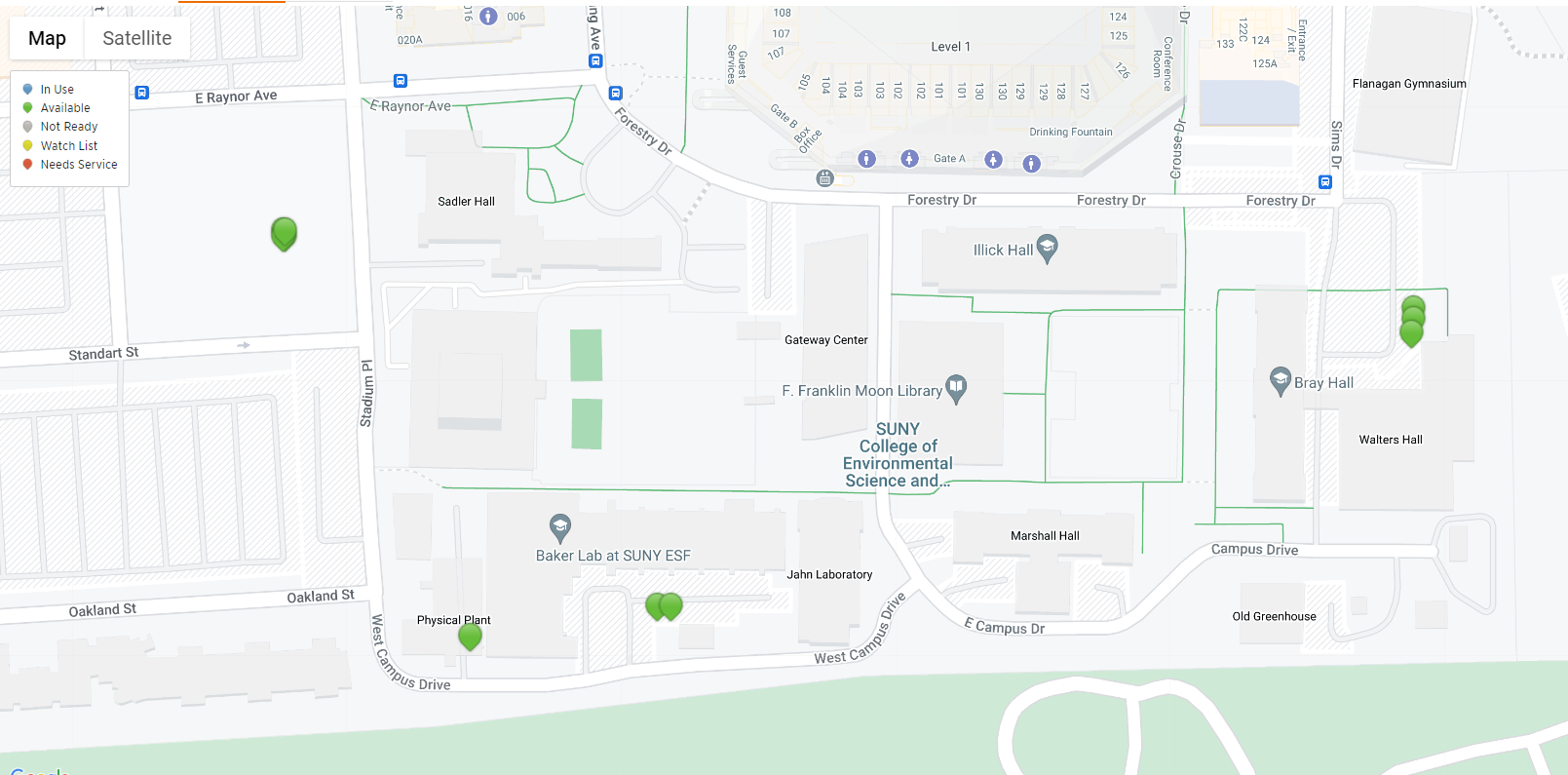 Close to 70% of this project's cost was funded through National Grid's Make Ready Program. Station pricing, regardless of location, is set at $.20/kwh. This pricing, some of the lowest in the region, is set to recoup the cost of station warranty and network services, as well as electricity.
Want to really dig into the design, construction, installation and cost of this project? We were featured in two ChargePoint webinars : How to claim your share of EV incentives and Incentives deep dive: EV charging cost breakdown
Members of the campus community that drive a plug-in vehicle are encouraged to email the Office of Sustainability with a request to be added to our ChargePoint system as a "connected" driver. This helps us get a sense of how many EV drivers there are on campus. Connected drivers are also added to our EV listserv (you can opt out at any time).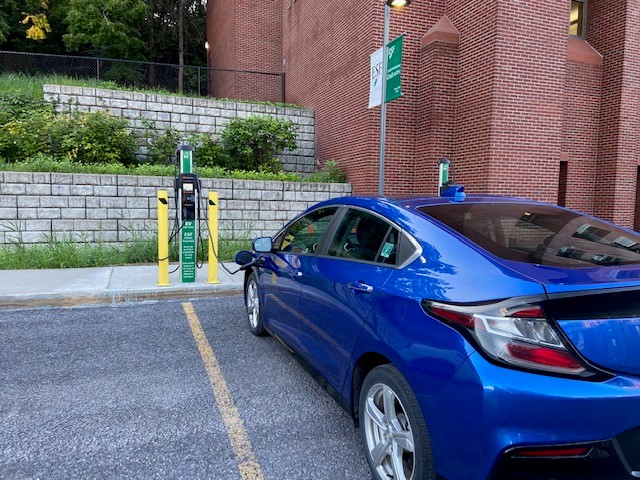 An EV plugged in, enjoying a charge on campus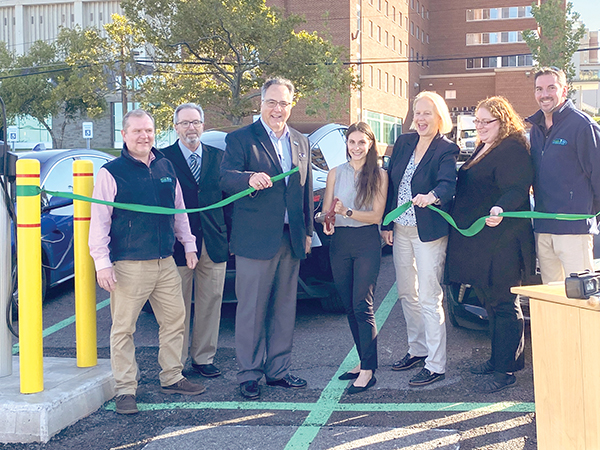 All smiles at the EV charging station ribbon cutting ceremony