SUNY ESF


Green Cleaning Program
ESF launched its formal Green Cleaning Program in March 2020, although the College was following many green cleaning practices prior to that time. This program recognizes the importance of maintaining a clean, healthy and safe built environment and simultaneously minimizes the impact of cleaning products and processes on building occupants and custodial employees.
The Program, linked above, contains sustainability criteria for general cleaning, hard surface disinfectants/sanitizers, floor finishes/removers, hand cleaners and soaps, disposable paper products and trash bags. It includes an approved product list and sets target performance metrics for a variety of categories.
The Office of Sustainability works closely with the Office of Sustainable Facilities & Operations to ensure that each of our campuses is maximizing their purchase and use of green cleaning products.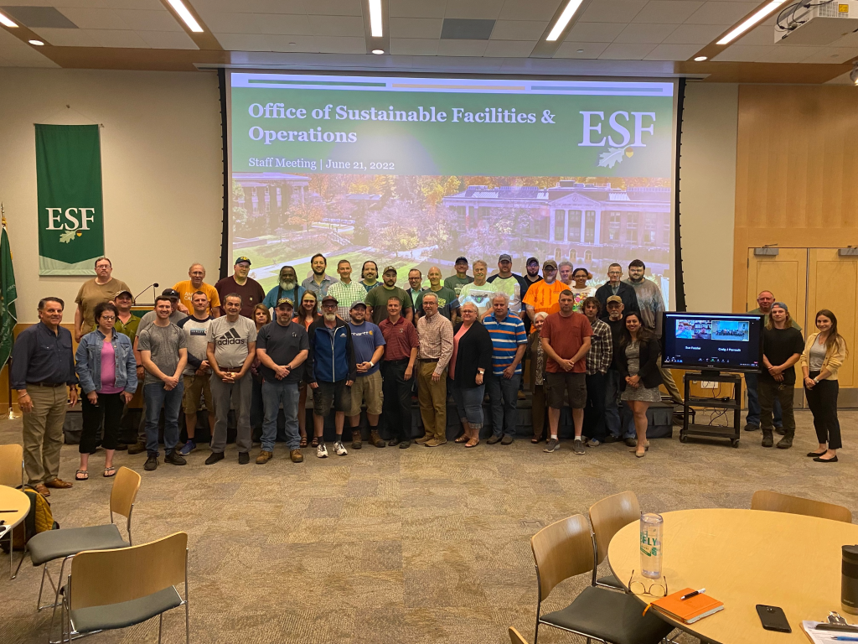 Members of the Office of Sustainable Facilities & Operations, including many custodial staff members, gather for a team coordination meeting.