SUNY ESF


Sustainable Development Goals

SUNY ESF is committed to supporting the advancement of the UN Sustainable Development Goals (SDGs) through continual action and campus engagement. The SDGS are a set of 17 goals which, at their heart, are an urgent call for action by all countries to form a global partnership. They recognize that ending poverty and other deprivations must go hand-in-hand with strategies that improve health and education, reduce inequality, and spur economic growth – all while tackling climate change and working to preserve our oceans and forests.
The Office of Sustainability is currently working to integrate the SDGs into ESF's operations, initiatives, and curriculum. We plan to host a large, campus-wide SDG-focused event (17 rooms) during the Fall 2023 semester. More information coming soon!
United Nations Sustainable Development
University Global Coalition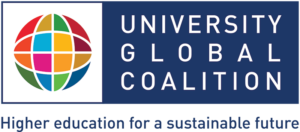 SUNY ESF is a member of the University Goal Coalition (UGS), a global network of higher education institutions working together in partnership with the United Nations (through UNITAR), Sustainable Development Solutions Network (SDSN), and other relevant organizations, to implement local and global education, research, and service missions in support of the SDGs.
Resources
Submit an Idea
We would love to hear from you! Many of our sustainability initiatives started because a campus member offered an idea and told us what they would like to see on campus. The Office is beginning to build SDG-related content and we welcome ideas or offers for class collaborations!