ESF has five solar PV arrays located on our Syracuse and regional campuses. On the Syracuse campus, there are roof-mounted arrays on Walters Hall and Moon Library and a building-mounted array on Baker Lab. The system on Baker provides shade for the windows, which reduces the thermal heating load from the sun during summer time.
Our regional campuses feature a ground-mounted system at the Tully Experiment Station and a roof-mounted system at the Adirondack Ecological Center. In total, the five systems produce about 70,000 kWh of electricity each year.
More information about energy at ESF can be found on the Energy & Climate impact area page. Visit the Mighty Oaks Energy Dashboard for real time and historic view s of building by building energy use.
ESF professor Dr. Neal Abrams offers two free solar courses on Coursera: Solar Energy Basics and Solar Energy System Design. Collectively, over 95,000 people have taken these courses!
| | | |
| --- | --- | --- |
| Year in Service | DC power (kW) | Location |
| 2007 | 24.2 | Walters |
| 2008 | 22.4 | Baker |
| 2010 | 26.21 | Moon |
| 2010 | 21.5 | AEC |
| 2010 | 24.19 | Tully |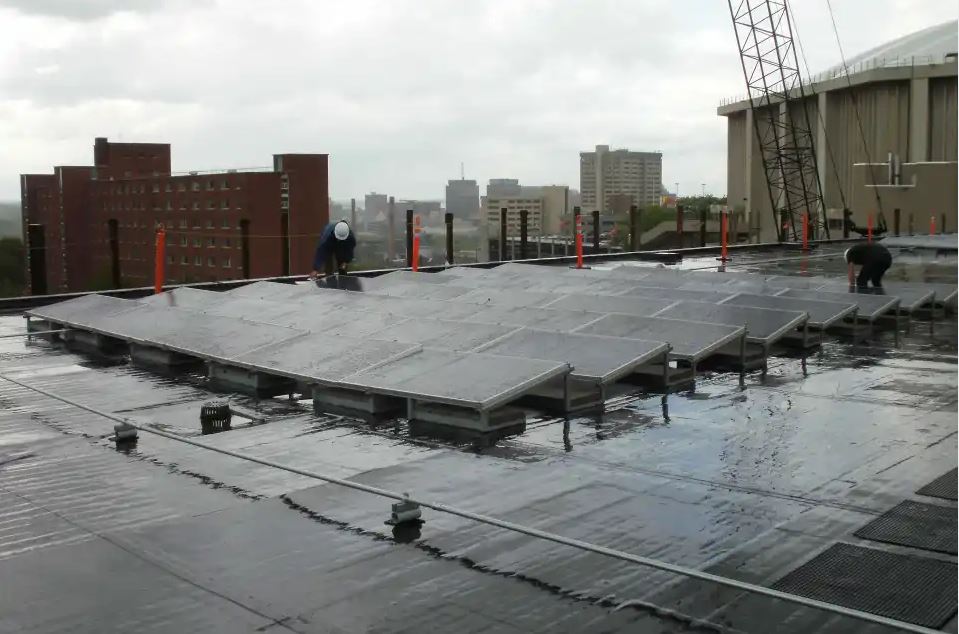 Rooftop PV array, atop Moon Library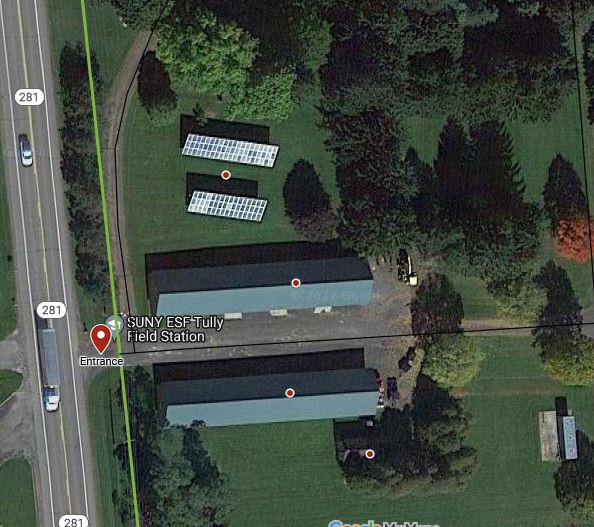 Aerial view of ground mounted PV array at ESF's Tully Campus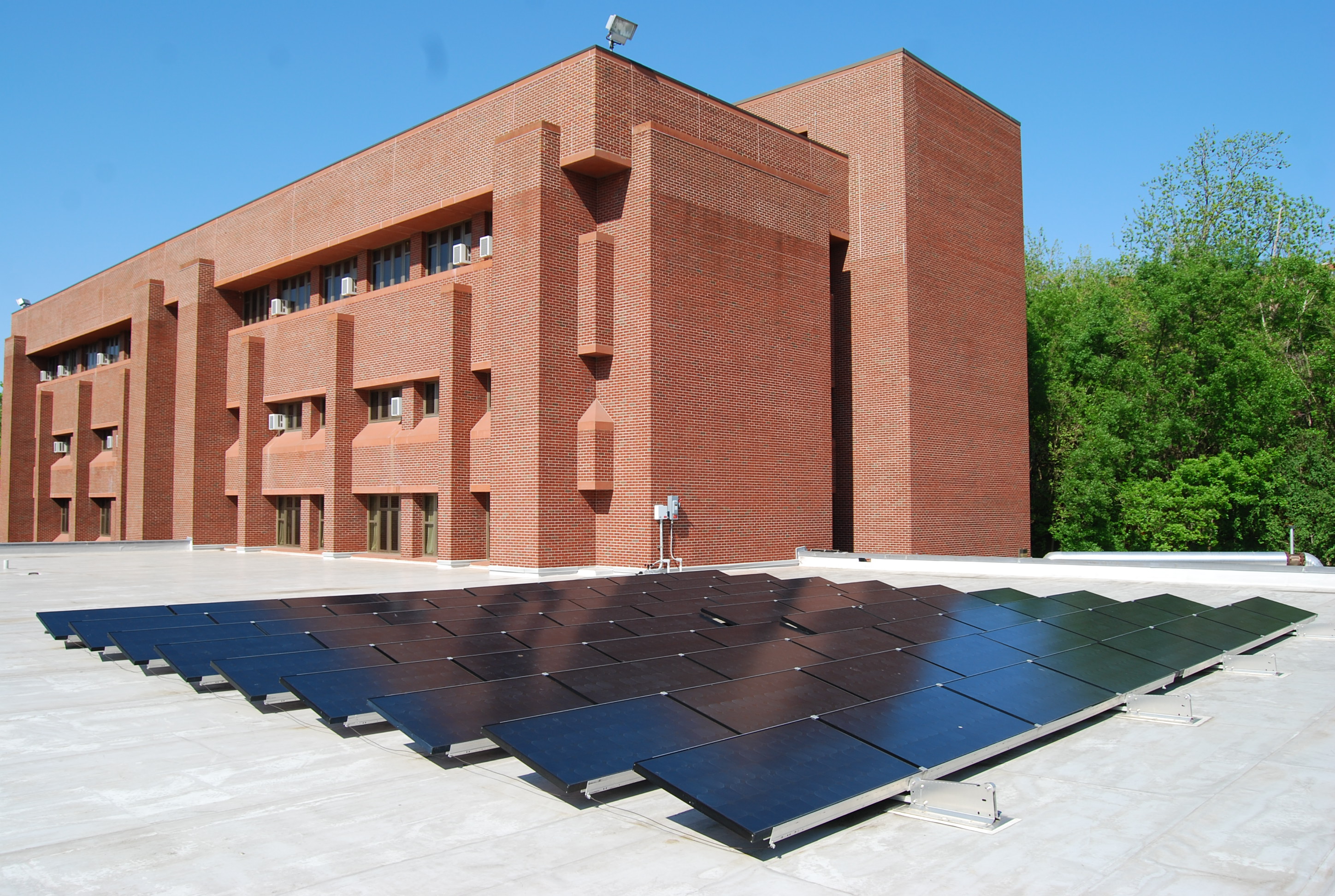 Roof mounted array, located on Walters Hall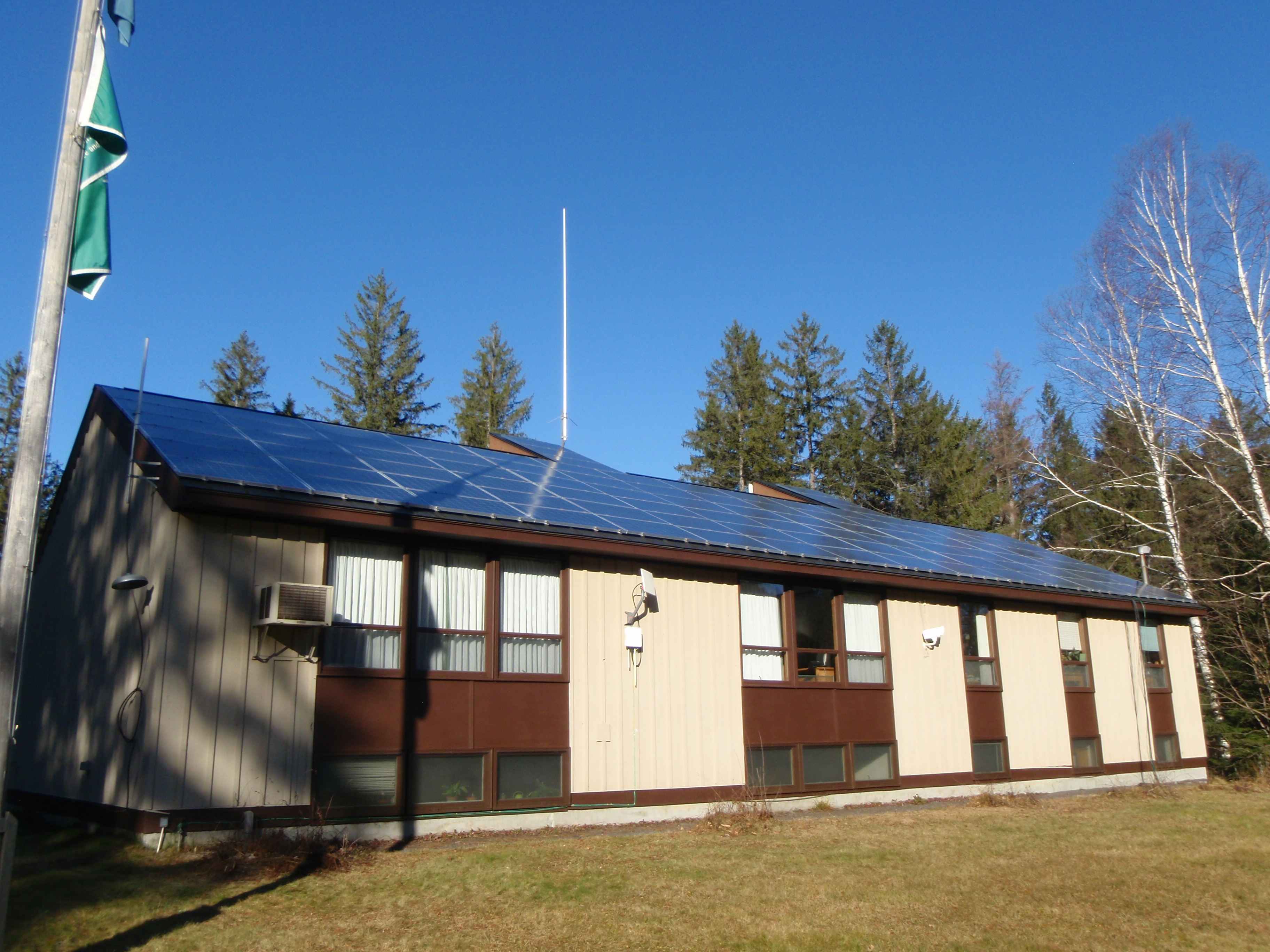 Roof mounted PV system at the Adirondack Ecological Center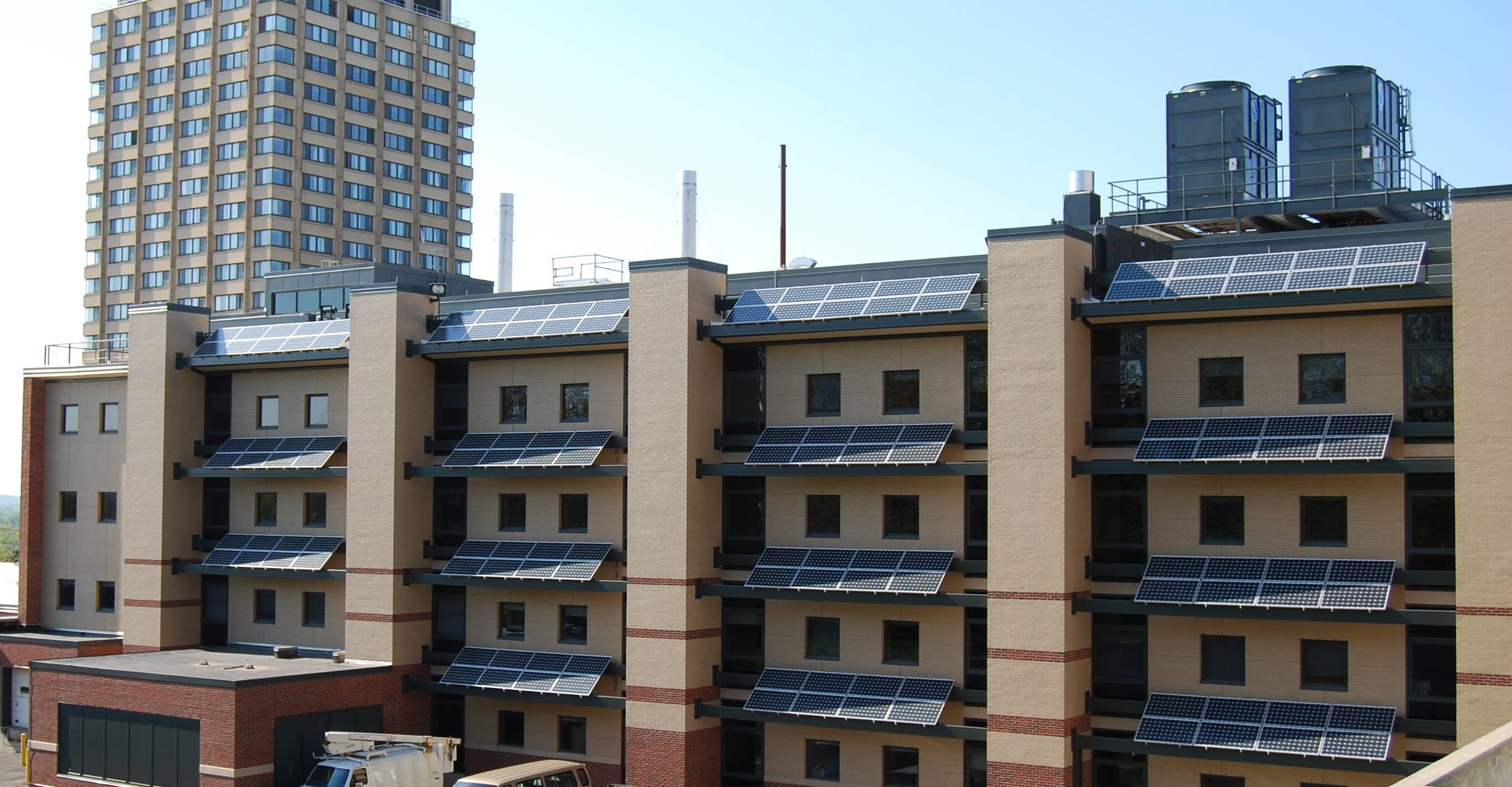 Building mounted array, located on Baker Labs. During summer, the solar panels provide shade for the windows to reduce solar thermal heat gain in the hot months. In the winter, the sun is lower in the sky and will provide thermal gain during the cold months.