Student Garden
The Student Garden at Lafayette Road was created in 2009 by a group of motivated students from the Green Campus Initiative. It is open all year to current students, faculty, staff, and alumni. Prior to the garden, the space was just cut grass that provided very few ecosystem services. Now the area is vibrant and full of life!
There are over 25 species of fruits, vegetables, flowers, mushrooms, and trees; many of which are native cultivars. While visiting, you will see butterflies, bees, and other pollinators busy at work. The different niches inside the garden attract a variety of birds, amphibians, reptiles, and mammals. The nearly 1-acre garden is fenced in and has three main areas: the annual vegetable garden, the orchard, and the forest garden. See below for more information about about each.
Paid student Garden Assistants maintain the garden. Contact Michael Amadori for more information about employment opportunities.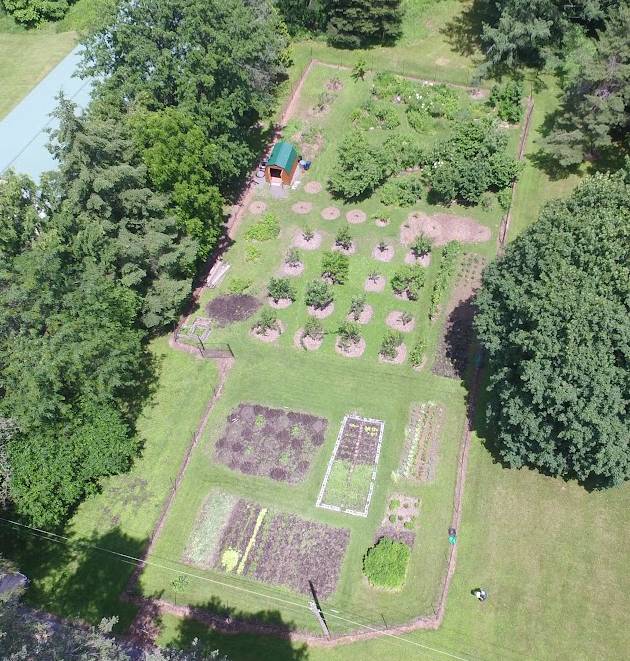 Students have the opportunity to learn gardening skills, explore their curiosities, and supplement their food budget by growing unique vegetable species. The space also features a three sisters garden (corn, beans, squash) that is cared for by the ESF Center of Native Peoples and the Environment and uses heirloom species originally used by indigenous peoples.
| | |
| --- | --- |
| | |
| | |
| | |
The orchard consists of 16 fruit trees of a variety of species including apples, pears, plums, cherries, and peaches. Adjacent to the trees is a trellis, which grows three different varieties of grapes.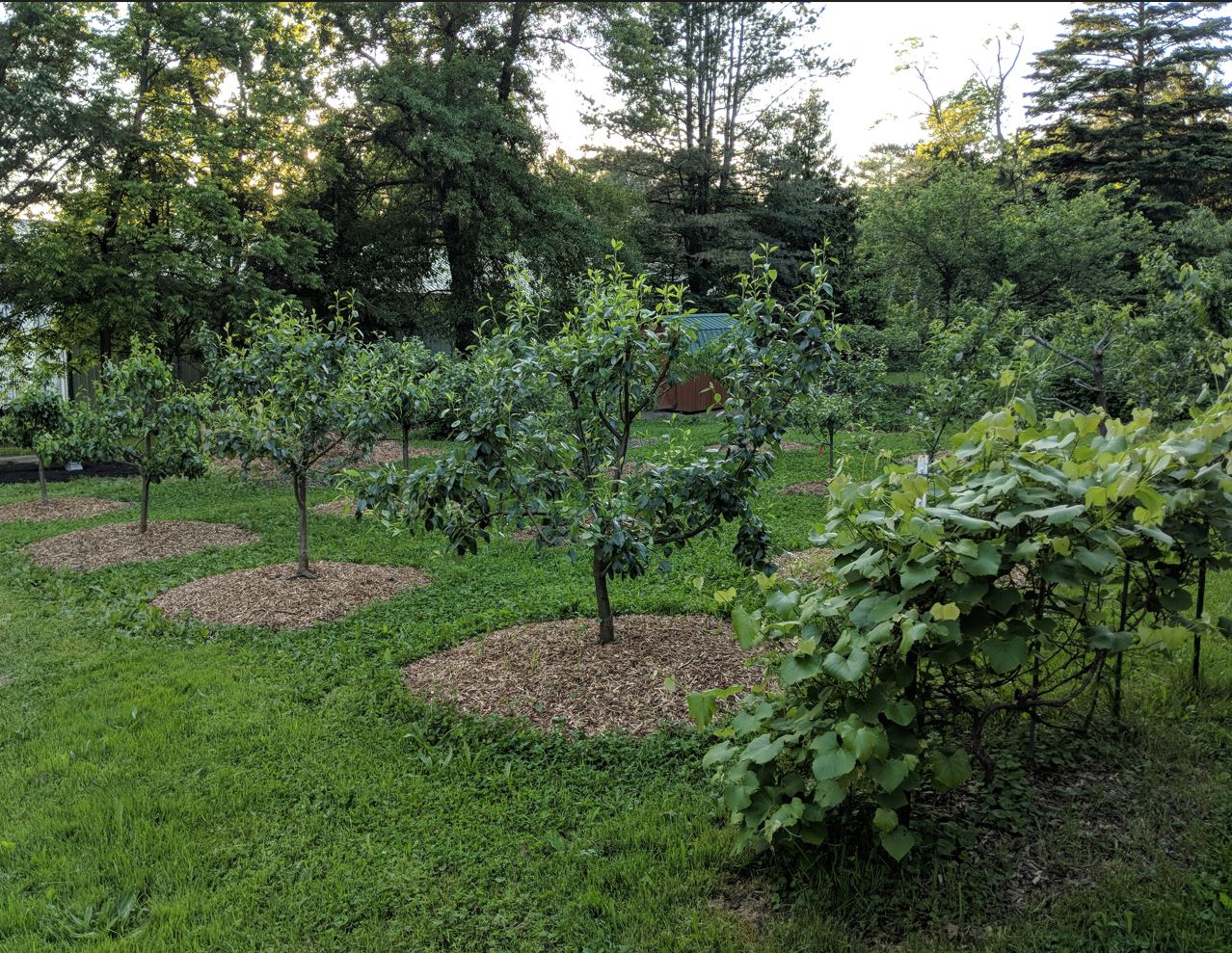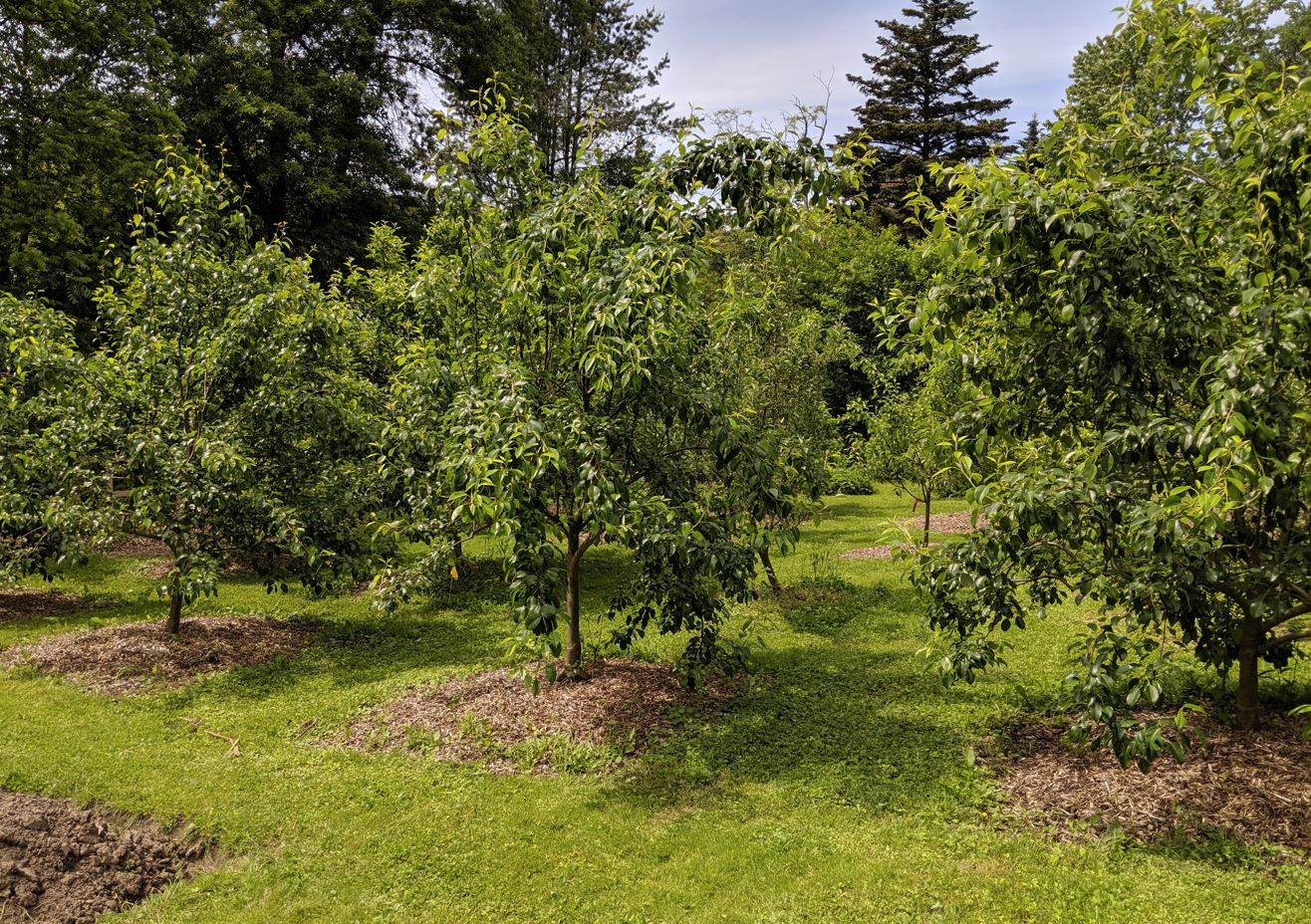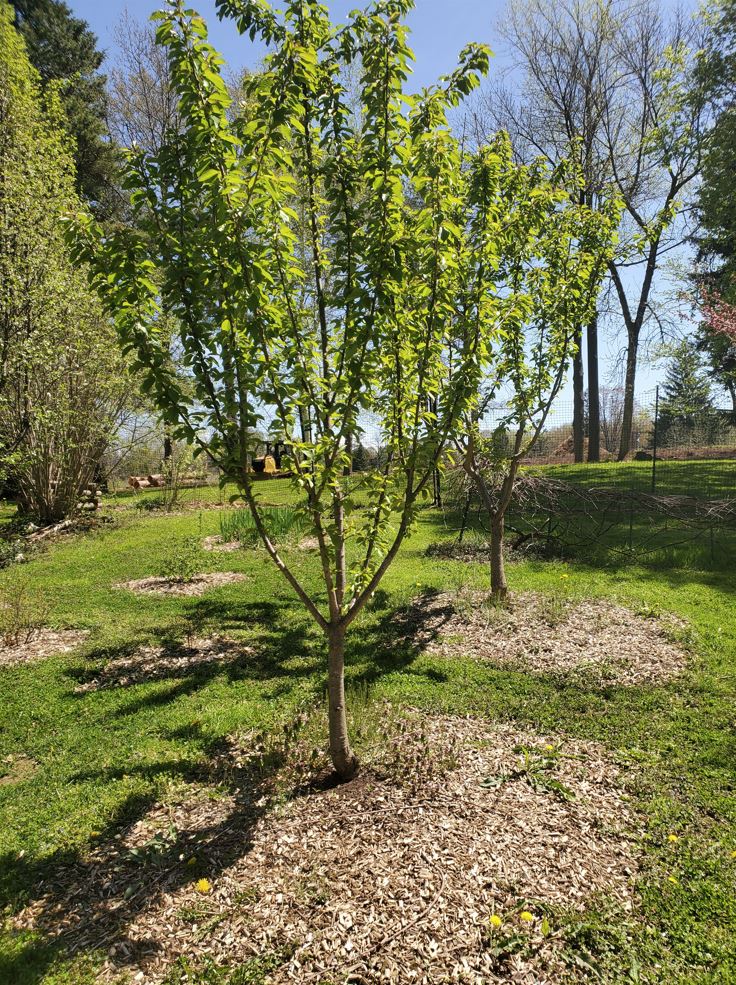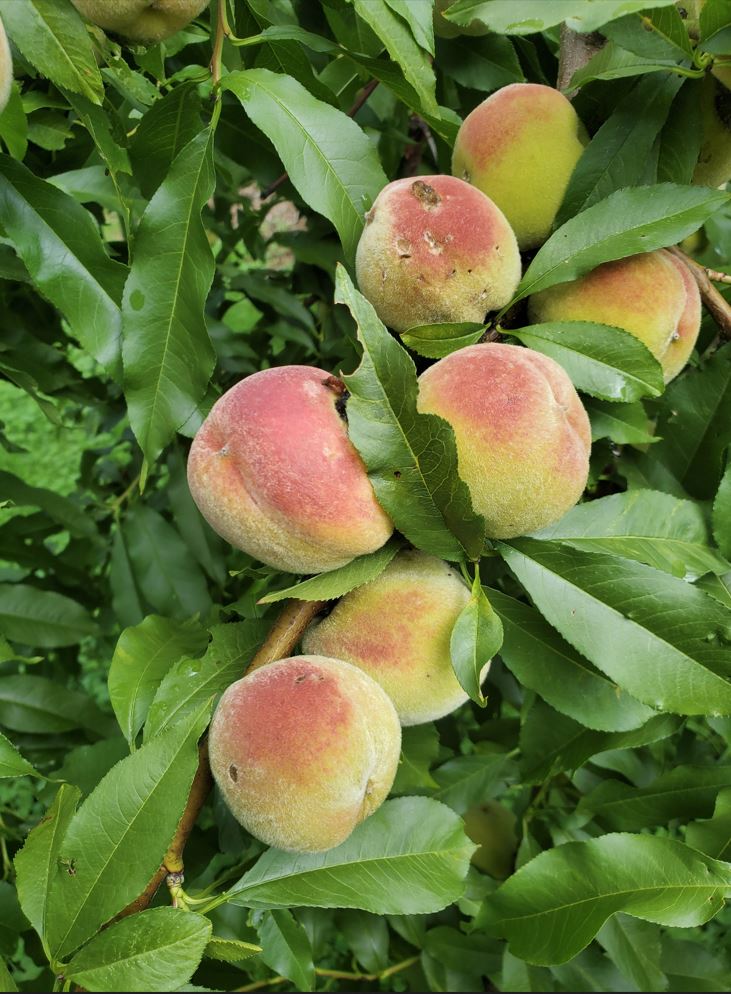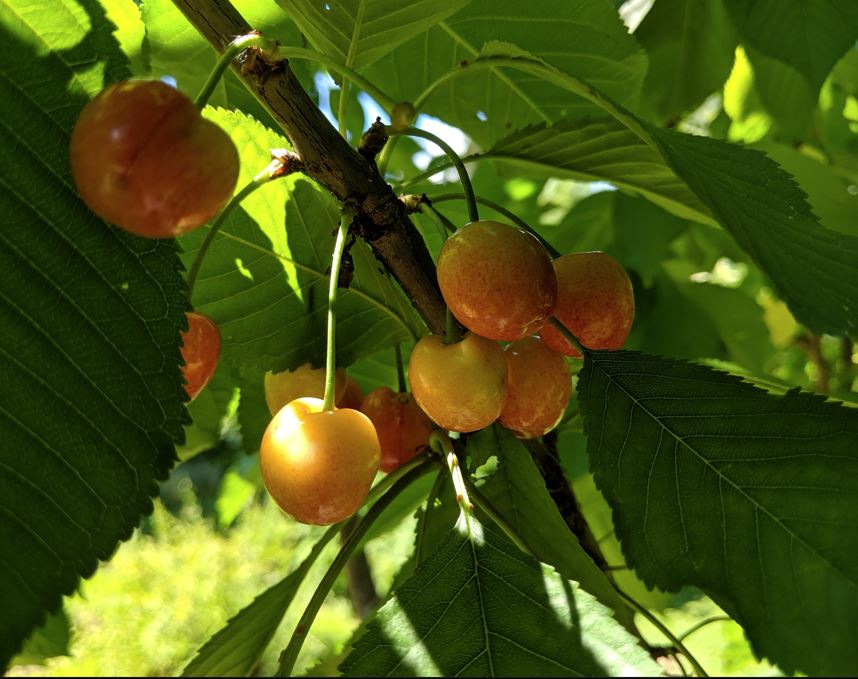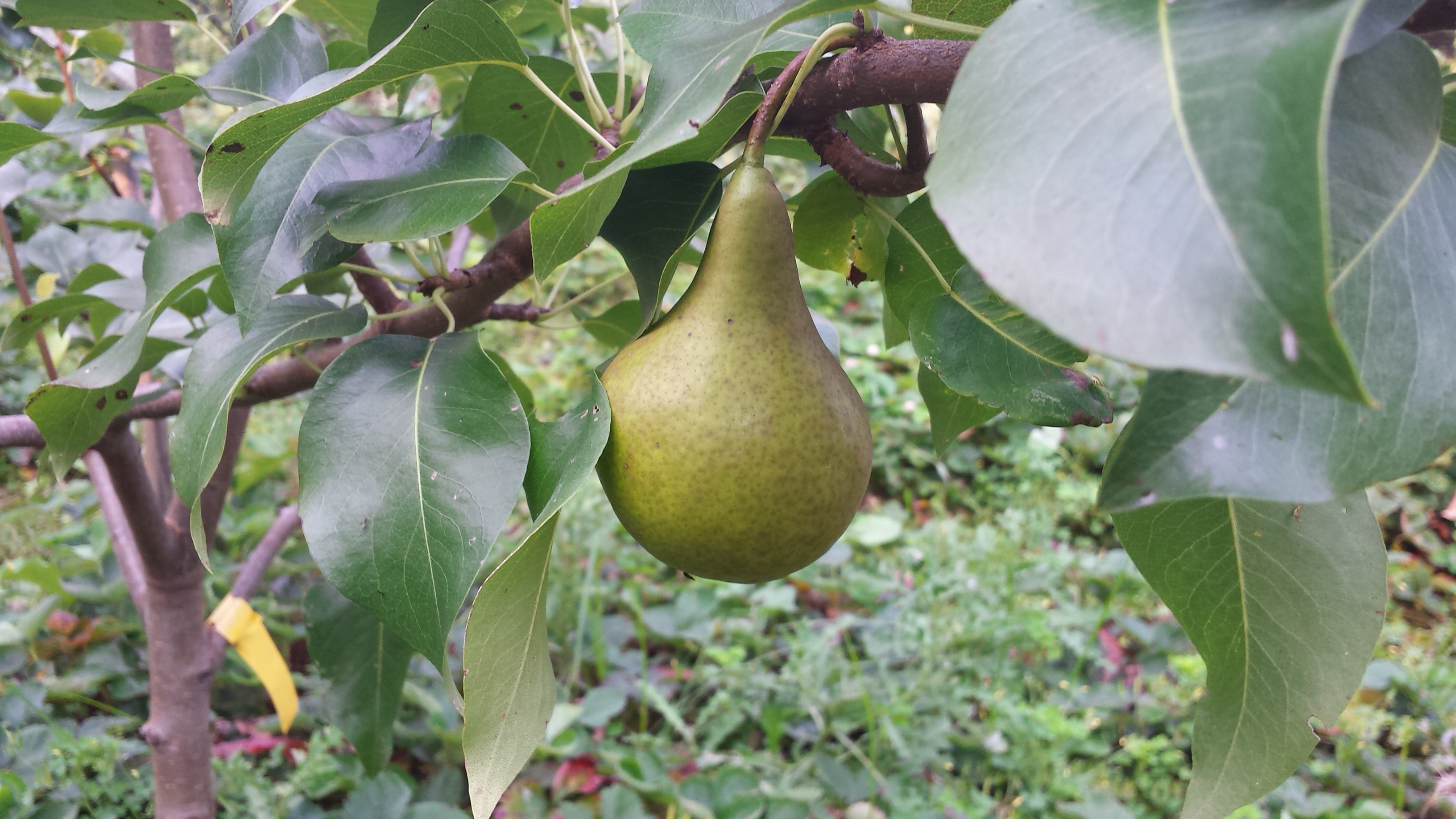 This section consists of plantings that we installed during the garden's earliest days. Here you will find several fruiting trees such as mulberry, paw paw, hazelnuts, and chestnuts. Interested in making jam? There are elderberries, raspberries, honeyberries, strawberries, and serviceberries. Or you can harvest seasonings for your next meal by collecting chives, thyme, oregano, sage, and other herbs. A recent student project added logs that were seeded with oyster mushrooms, which further added to the diversity of the garden!